The Artwork that suits you!
There are so many reasons why commissioned art is the ideal choice!
Do you like my layered colours, texture and organic shapes?
Thank you for your interest in my paintings. I always feel tremendously honored when someone brings my work into their lives. The interaction between your desires and my imaginative brain strengthens my creative power and reinvigorates me as an artist. The moment my artwork hangs in your office (or at your home) is a crowning moment for our work together, because the clearer your corporate vision and message, the more appropriate my visual translation of it. My work is more than a dialogue with myself, it is a dialogue with you and the world around us!
When to commission a Piece of Art?
You love my art and have specific needs for your work environment. You are looking for something special customized for your office or home. You love the colors of a painting and would like an artwork in the same style but in a different format or you would like a painting with different colors, that too is possible. I would love to make a commissioned painting especially for you: the values and standards of your company shaped in the artwork. Your colors, sizes and subject, my style.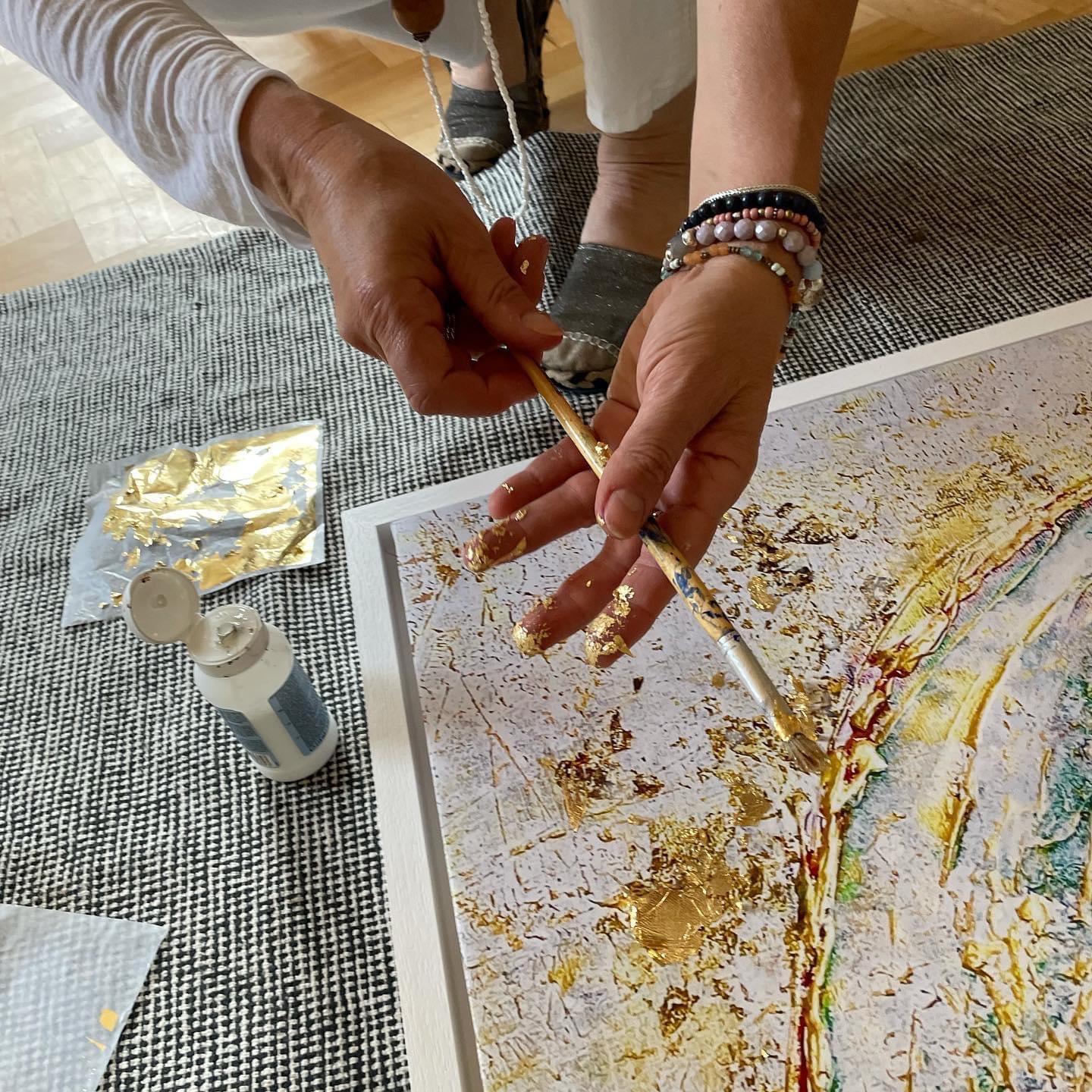 How it works
Even the great masters, from Rembrandt to Michelangelo created works of art on commission!
This is no more expensive than buying an existing work of art.
Get inspired by the paintings here on my site and then make a no-obligation appointment in my studio to get acquainted with my work and discuss your wishes. In a personal conversation we can talk about your company's intentions and how we can strengthen your image and story in the form of a work of art. Based on this we will discuss format, color, subject and technique of the painting.
Based on your wishes, I use my artistic creativity and create a unique work of art just for you! Here's how it works:
1
You contact me by phone or email below to discuss your needs.
2
Depending on your needs and the possibilities, we will come to a format, choice of materials delivery date and rate.
3
After confirming the commission, and deposit, I start on your painting.
4
I will keep you informed of the creative process with photos. If you are not happy with the result, return is free.
Interesse in een kunstwerk op maat?