Living with consciousness and compassion
In addition to my education in art, deepening with mindfulness, yoga and nature has shaped me as a person and artist. I live consciously, lovingly and with awareness, inspired by wise lessons from the great masters on the earth. This is the basis of my art!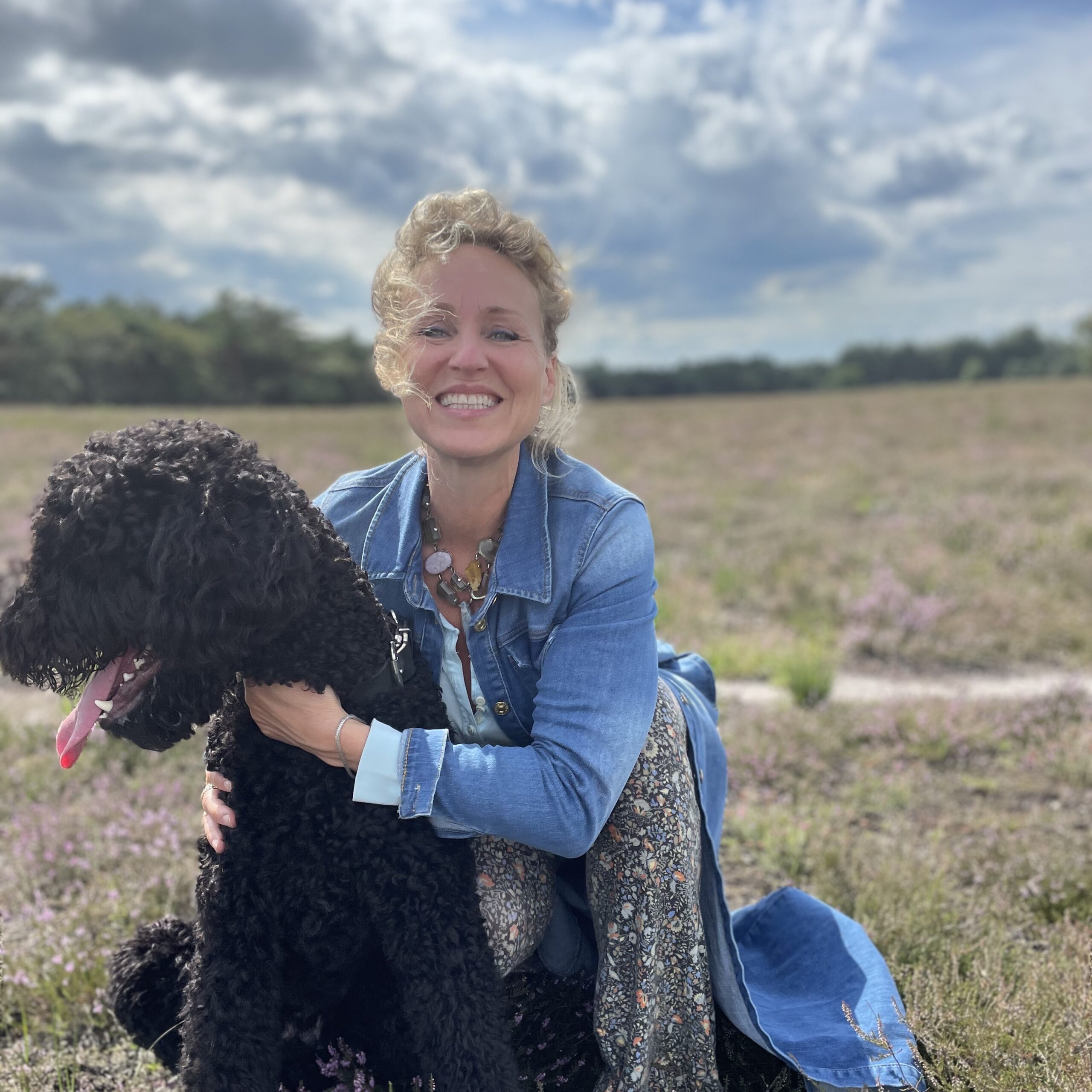 "The purpose of Art is
washing the Dust of daily Life off our Souls"
– Picasso –
Inspiration and Experiences
Layering and Tension
Her impatience and desire to work large led her to the quick-drying thick acrylic, which allows her to work at full speed and in layers. Jantien has been painting large abstract in acrylic/mixed media for decades, following her earlier work of portraits and still life in oil. The confrontation with the white canvas is a challenge when visualizing thoughts and feelings abstractly, but she finds this easier than putting these into words, her perception takes place with paint on the canvas. Keywords in the work: connection, movement, balance, layering and tension.
Emotions and Experience
She says, "All my paintings are dear to me. It gives an extra dimension to share art with others. The feelings of recognition and connection my artworks evoke is not my ultimate goal, but it is beautiful when my creations touch others. I hope to make the world and the lives of others a little more beautiful, loving and lighter with my work. People feel better with my work because of the sense of recognition, hope and connection."
Passion and Inspiration
Jantien depicts her thoughts and deepest emotions in a passionate way in her paintings, searching for peace, silence, harmony, unity and wholeness of mankind and nature. Her paintings can be experienced in various ways, just as every human being has various 'layers'. A piece always remains covered, a riddle, open to any interpretation. Jantien's feelings and thoughts look multicoloured, harmonious and very powerful and reflect her fascination for the earth and nature and the connection with them. But also the connection with yourself and others is a recurring theme. She sees it as her mission to give people balance and positive energy, to find hope and happiness in their lives. She has done so by years of coaching and later only through her work as a visual artist. Art and coaching reinforce each other. Snapshots and living with full attention find a place on the canvas. Life is not static, nothing remains as it is, this is also reflected in her movement in her work.
Education and Deepening
After a commercial HBO, I took several art courses. Such as the one-year orientation course at the Royal Academy of Art in The Hague and at the Free Academy in The Hague. After that I made a conscious choice to spend my study time focused on studying with painters whom I admired and with whom I could learn a lot. All this for many years with each of them. I also took a masters in Illustration. I mastered portrait painting according to the old masters (Rembrandt and Vermeer) and was chosen to take portrait classes eith live models in various materials.
Soon I was asked to give lessons myself. I have enjoyed doing so for many years, to children, adolescents and adults in the form of regular lessons, courses and coaching. It is said that you learn the most from the lessons you teach yourself, I can confirm that!
So thank you, my students are my teachers!
A humble thank you to you, my Masters!